Fishing Tools
Fishing Tools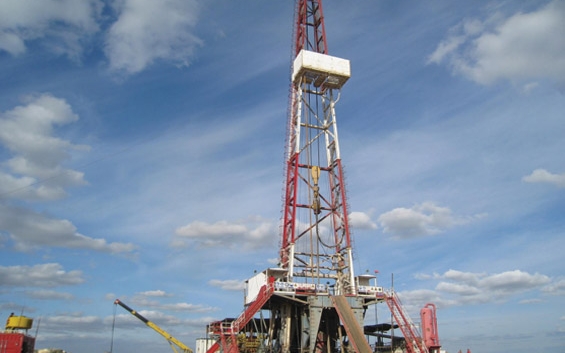 Releasing and Reversing Overshots
Releasable reversing overshot, a new type of fishing tool, has many advantages owned by various overshot, box tap and the like. Its distinguishing features are as follows:
- To unscrew and recover the stuck fish.
- To release the fish down hole If necessary.
- The circulate washing fluid as one of the accessions for reversing toot, it is widely used in well servicing.
Multi-String Cutter
Multi-string cutter is built to withstand extreme shock encountered in cutting multiple strings of unceutralized conductor pipe. Due to a unique constrictor at this tool, the rugged cutter arms expand outward up to 5 times the diameter of the tool body and achieve maximum stability under all types of adverse cutting conditions, including hard spots. eccentricity interrupted cuts, etc.
Reverse Circulation Fishing Magnet
Reverse Circulation Fishing Magnet it combines advantages of Reverse Circulation fishing Basket and Fishing Magnet. Its unique reverse-circulation design brings better performance on cleaning bottom hole

Die Collars
The die collar is a special external fishing tool which is tapping on the outside wall of tubing objects such as tubing and drill pipes. The die color is long cylindrical integral structure which is consisting of sub and tap body with threads in interior of cone. The die collar is made of high strength alloy and is made with the cutting groove in the fishing threads. We can supply all size of die collars, catch size from 41mm to 168mm.
Taper Tap
The taper tap is a special fishing tool making thread in tubular dropped objects such as drill pipe and tubing. it is a high effective tool in fishing of tubular dropped object spicily with union. The taper tap can be used for different fishing operation when equipped with left hand or right hand or thread drill pipes and other tools The taper tapes are made from high strength alloy steel forging materials and heat treated. It is made with chip groove so as to make threads. We can supply all size taper tap, catch size from 39mm to 103mm.
Sliding Block Spear
The sliding Block Spear is an internal fishing tool which is not only used for fishing of fallen objects perforated such as drill pipe, tubing, wash pipe, liner, packet, water distributer, etc, but also for reversing of stuck fallen objects or used with other tools such as jar and back of tool.
We can supply all size Sliding Block Spear, catch size frm 40.9 mm to 166 mm, tool length can be 550, 650, 750, 800, 1000, 1200, 1500, 1800 and 2000mm.
Drill Pipe Power Tongs
Drill Pipe Power Tong is an ideal wellhead tool tor oil drilling widely applied in making-up and breaking-out tor well drilling and repairing on offshore and Iand. Open-throat design with high mobility allows escaping from drilling pipe freely. The tong is a combination of spinning tong and torque tong,
It substitutes cathead, suspension tong and spinning rope in making-up and breaking-out. The tongs are designed and manufactured according to API Spec7k "Specification for Drilling Equipment".
Casing Tongs
Casing Tong (133/8 - 30 in) is capable of making up or breaking out the screws of casing and casing couplings in drilling operation.
B Type Manual Tongs
Type manual tong is an essential tool in oil drilling operation to fasten or remove the screws of drill pipe and casing Joint or coupling. It can be adjusted by changing latch lug jaws and latch steps.
Hydraulic Power Units
Hydraulic Power Unit is a hydraulic source mainly used for Drill pipe power tongs and Casing Tongs as well as for other hydraulic equipments. This kind of product has the advantages of wide adjusting range,convenient adjusting and high generality.
Elevators
Center Latch Elevators are suitable for handling 180 taper shoulder drill pipe, drilling tools and etc.
The Elevators are designed and manufactured according to API Spec 8A - specification for drilling and production Hosing Equipment.
Slip Type elevators
Slip type Elevators are holding, and hosting tools for handling drill pipe, casing and tubing in oil and gas field specially fit to integral joint tubing, non coupled casing, electric submersible submersible pump and other tubular goods. The elevators are designed and manufactured according to API spec 8 A-pecification for drilling and production Hosing Equipment.
Pneumatic Spinning Wrenches
The wrench is the best replacement of the spinning rope (or chain). It is applied for mechanized spinning operation in field of oil and mine. The applicable range of pipe diameter is wide and can be