Drill String and OCTG
Drill String and OCTG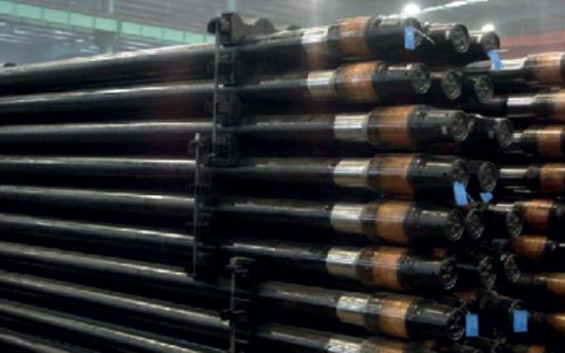 Drill pipe
Drill pipes are steel tubes with threaded ends that are used to connect a drill rig's surface equipment with its drilling equipment or bottom hole assembly, at the bottom of a well. They are used to transport drilling fluid to drill bits, and to raise, lower and rotate the bottom hole assembly along with the drill bit. Drill pipes must be manufactured to withstand severe internal and external pressure. distortion, bending and vibration. They are reusable and are not considered consumables in the process at exploring for and extracting oil and gas The length of drill pipe typically is around nine meters.
Spiral and Heavy Weight Drill Pipe
Heavy Weight Drill Pipe (HWDP) was developed to provide a gradual transition from the drill collars to the drill pipe. This HWDP helps prevent stress concentration at the top of the drill collar.
We can supply integral HWDP from 2-7/8" to 6-5/8". Also can supply friction welded HWDP, which is assembled with AISI 1340 steel pipe and AISI 4145H or 4137H tool joints.
Kelly
Kelly is made from 4145H modified alloy steel in accordance with API Spec 7-1 latest edition. Thread protectors on both ends and each kelly is shipped with steel scabbard for marine transportation.
We can supply Square Kelly and Hex Kelly from 2-1/2" to 6".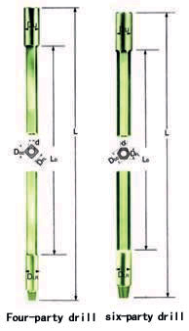 Drill String and OCTG Projects